What Is Your Relationship To Christ:
Virgin, Widowed, Divorced, Profane or Harlot?
I promised you to one husband, to Christ,
so that I might present you as a pure virgin to him.
2 Corinthians 11:2 (NIV)
In a letter to the Corinthians, the Apostle Paul wrote that he had promised them to one Husband, so that he might present them to Christ as a pure virgin. And with eager anticipation, we should remain faithful to Christ and look forward to the day when we shall be presented to our Savior, as His heavenly bride.
Then I, John, saw the holy city, New Jerusalem, coming down out of heaven from God, prepared as a bride adorned for her husband. Revelation 21:2 (NKJV)
Jesus is our High Priest
When we turn to the New Testament, we also learn that Jesus Christ is our High Priest.
Therefore, in all things He had to be made like His brethren, that He might be a merciful and faithful High Priest in things pertaining to God, to make propitiation for the sins of the people. Hebrews 2:17 (NKJV)
Seeing then that we have a great High Priest who has passed through the heavens, Jesus the Son of God, let us hold fast our confession. Hebrews 4:14 (NKJV)
Levitical Priest
Now, when we turn to the Old Testament, we find many instructions for the priests in the book of Leviticus. Here, the LORD commanded the priest that they were to take a virgin for a wife. Now, scripture presents various relationships between a man and a woman. These scriptures are there for our learning, and they are meant to teach us lessons about our relationship with our Savior, Jesus Christ who is both our High Priest and our Husband.
And he [the priest] shall take a wife in her virginity. A widow, or a divorced woman, or profane, or an harlot, these shall he not take: but he shall take a virgin of his own people to wife. Leviticus 21:13-14 (KJV) 1
The requirements of a potential wife for a Levitical priest were that the woman must not be widowed, divorced, profane, or an harlot. What lessons might we gather from these classes of women? What spiritual lessons can we learn from the word of the LORD to the Levitical priests.
Widowed
A widow typifies a believer for whom Christ seems to be dead.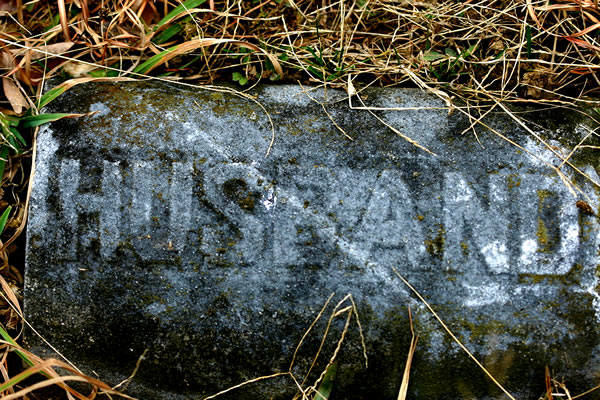 It is a believer who does not knowingly enter into a daily and living relationship with Christ. She is like a person who has forgotten that Christ, as her Head, is a living and vital reality. Many times we become so occupied by the affairs of our daily life that we lose our sense of belonging to our Savior. We should be living for Him first and foremost. We feel sad for widows. May we encourage believers first to understand that Christ is alive and cares for them and that they should embrace their living relationship with Him. It is an endearing and an eternal relationship. We should not live as if we were widowed from Christ.
Divorced
A divorced woman typifies a believer who has gone a step further. She has not only lost the sense of Jesus in her life, but she has actively separated herself from Jesus. Perhaps some tragedy has occurred in her life and she has thrown Christianity overboard. She does not want anything to do with faith in Christ. It does not seem real to her, and she is bitter. The trials and tribulations of this life seemed too much to bear for Christ.
These things I have spoken to you, that in Me you may have peace. In the world you will have tribulation; but be of good cheer, I have overcome the world." John 16:33 (NKJV)
In this you greatly rejoice, though now for a little while, if need be, you have been grieved by various trials. 1 Peter 1:6 (NKJV)
Unless we keep the prize in view, it is easy to get discouraged and and turn aside from Jesus. Let us run the race with endurance and follow the examples of the those who ran the race before us in faith. It wasn't easy for them, and it will not be easy for us. But, in the end, it is worth it.
Therefore we also, since we are surrounded by so great a cloud of witnesses, let us lay aside every weight, and the sin which so easily ensnares us, and let us run with endurance the race that is set before us, looking unto Jesus, the author and finisher of our faith, who for the joy that was set before Him endured the cross, despising the shame, and has sat down at the right hand of the throne of God. Hebrews 12: 1-2 (NKJV)
Profane
A profane woman typifies a believer who has gone farther astray. She has not only turn away from the heavenly calling of Jesus, but now she finds her joy in what is earthly, carnal, and secular. She has chosen the attractions of this world and its glory and pleasures. She has embraced its ideas and trends. Not only has she divorced Christ, but she has submitted herself to the world as to what truly captivates her heart. In practice, she has disowned the headship of Christ. She now follows the fashions and the ideals of the world. Lust and pride have captivated her heart. She has chosen the world over the Savior, Jesus Christ.
For all that is in the world—the lust of the flesh, the lust of the eyes, and the pride of life—is not of the Father but is of the world. 1 John 2:16 (NKJV)
Harlot
A harlot typifies a person, who, while claiming to be religious, has elevated herself above Christ for the advantages she might gain. In reality, she has no care for Christ. She only uses her relationship to Christianity for her own personal advantage. She will lie with any man to increase her wealth, power, or prestige. In the end, she reminds us of the Mother of Harlots.
The woman was arrayed in purple and scarlet, and adorned with gold and precious stones and pearls, having in her hand a golden cup full of abominations and the filthiness of her fornication. And on her forehead a name was written:
MYSTERY, BABYLON THE GREAT,
THE MOTHER OF HARLOTS
AND OF THE ABOMINATIONS
OF THE EARTH.
I saw the woman, drunk with the blood of the saints and with the blood of the martyrs of Jesus. And when I saw her, I marveled with great amazement. Revelation 17: 4-6 (NKJV)
She only identifies with Christ as a means to attain her own honor, her pride, and her wealth. The first thing that concerns her is the merchandise of gold and the last thing that concerns her are the souls of men. If someone were too poor to enrich her, she, at least, wants their soul's to submit to her and to give honor to her alone.
"And the merchants of the earth will weep and mourn over her, for no one buys their merchandise anymore: merchandise of gold and silver, precious stones and pearls, fine linen and purple, silk and scarlet, every kind of citron wood, every kind of object of ivory, every kind of object of most precious wood, bronze, iron, and marble; 13 and cinnamon and incense, fragrant oil and frankincense, wine and oil, fine flour and wheat, cattle and sheep, horses and chariots, and bodies and souls of men. Revelation 18: 11-13 (NKJV)
Is your relationship with Jesus and Christianity just to enrich and please yourself? Is it just a good-paying job where people applaud your talent and honor you? Be warned, the spiritual harlot is cast into hell.
Virgin
A virgin woman typifies a believer who has a heart devoted to her beloved, and she will not allow herself to be defiled by man or his carnal wisdom. She owns Christ's headship and disowns all others. She looks forward to the wedding with her heavenly Bridegroom. Her Bridegroom is the one who is the Lamb who gave His life sacrificially in atonement for her sins on the cross of Calvary.
Let us rejoice and be glad
and give him glory!
For the wedding of the Lamb has come,
and his bride has made herself ready.
Fine linen, bright and clean,
was given her to wear."
Revelation 19:7-8